BIOT Digital Service will Help Tatarstan Physicians
21.02.2022
The ITPS Group of Companies presented the BIOT digital service to the participants of the landmark project "Personal Medical Assistant for diabetes mellitus," which is being implemented in the Republic of Tatarstan following the initiative of socio-economic development of the Russian Federation No. 36 "Personal Medical Assistants."
The ITPS experts spoke at a meeting dedicated to the piloting of the project, which took place on February 17, 2022, at the Volga Region State Academy of Physical Culture, Sports and Tourism (Kazan). Representatives of the Ministry of Economy and the Ministry of Healthcare of the Republic of Tatarstan and delegates from companies took part in the dialogue. At the end of the meeting, the BIOT digital service was demonstrated to the President of the Republic of Tatarstan, Rustam Minnikhanov.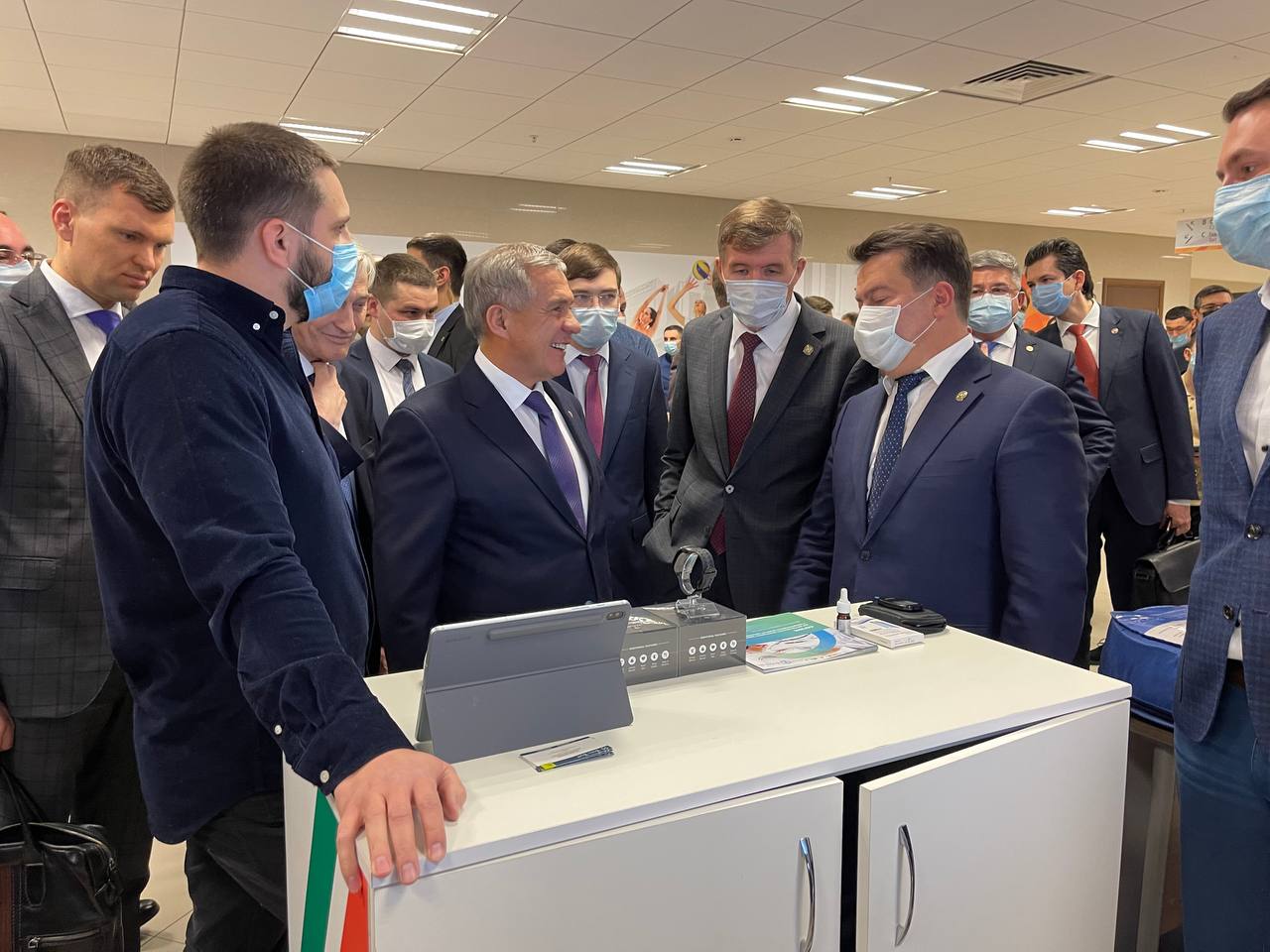 Digitalization of healthcare in the Russian Federation implies the introduction of modern technologies for remote monitoring of health parameters with the help of the Russian innovations – smart devices and medical decision support systems. This task is being solved as part of the "Personal Medical Assistant" projects implemented in several Russian regions. To date, nineteen Russian companies, including ITPS with its digital BIOT service, have received support from the Federal State Budgetary Institution "Foundation for Assistance to the Development of Small Enterprises in the Scientific and Technical Sphere."
"The Government of the Republic of Tatarstan supports the initiative and provides resources and a platform for implementing the landmark project "Personal Medical Assistant for diabetes mellitus." We see that supporting citizens with endocrine system diseases is a genuine concern here. The Kazan Endocrinological Hospital serves more than 25 000 patients and performs more than 60 000 diagnostic tests annually. The introduction of the BIOT service can significantly reduce the burden on medical workers and improve the quality and availability of medical services," said Dmitrii Tachkin, Head of the ITPS Digital Solutions Centre.
The BIOT digital service is designed for the prevention of diseases (screening of the population), as well as for assistance in the diagnostics and control of the treatment process, rehabilitation of groups of citizens with diagnoses such as type 2 diabetes, chronic heart failure, hypertension. The personal wearable device used for this purpose is the Russian HEALBE GoBe wristband, which tracks more than 10 physiological parameters (assessment of glucose levels, hydration levels, automatic calculation of calories consumed, etc.). The unique BIOT algorithms developed by a team of Russian scientists and physicians of the Perm Wagner State Medical University analyse the data received from a smart wristband, identify health risks and transmit the results to the patient's personal physician.