Intelligent Oilfield project and AVIST digital production platform by ITPS presented to PJSC Gazprom and PJSC Lukoil Delegations during a visit to the Perm Territory
03.04.2018
On March 27-29, a specialized industrial exhibition was held in Perm, which was visited by delegations from PJSC Gazprom and PJSC LUKOIL together with the governor of the Perm Territory, Maxim Reshetnikov. Major enterprises of the Kama region, including the ITPS Group of Companies, which was founded in Perm, presented their latest developments at the exhibition.
As the governor of the Perm Territory Maxim Reshetnikov noted, promoting the production of local enterprises is an important task for the regional authorities. LUKOIL Vice-President for Strategic Development Leonid Fedun emphasized that use of cutting-edge technology is vital for a company such as LUKOIL, with Perm developers in several areas are able anticipate and tailor these to suit the company's specific needs: "I was astonished that what we discussed yesterday in terms of goal-setting, is already offered here, at the exhibition, as specific products. Developers from the Perm Territory are at the vanguard of knowledge in this area and this should be supported in every possible way. Together with our colleagues we've been brought up to speed with developments and have learned a lot"... [source]
The ITPS Group of Companies presented its experience and expertise in digital business transformation on the basis of the AVIST digital production platform, along with the concept and case studies featuring the Intelligent Oilfield application, as well as a personal portable HealBe device and a solution for ensuring safe work conditions at a digital enterprise. The presentation at the booth was accompanied by a demonstration of the collection and monitoring of real-asset data, graphics and impressive financial results obtained through implementation of digital solutions.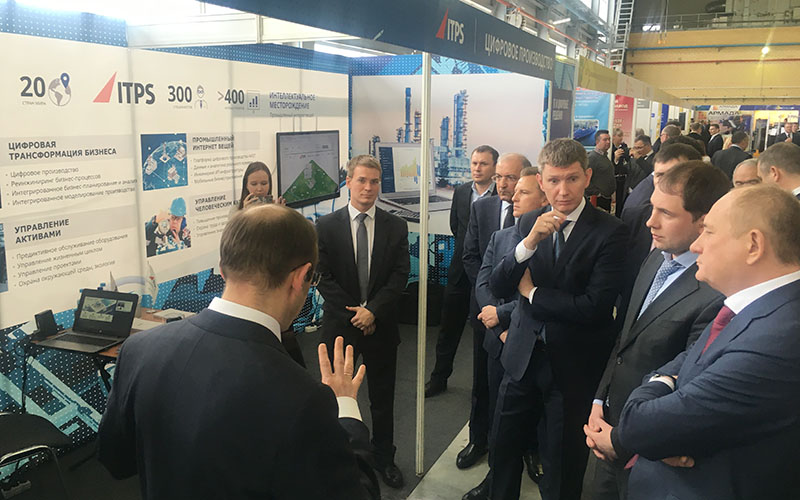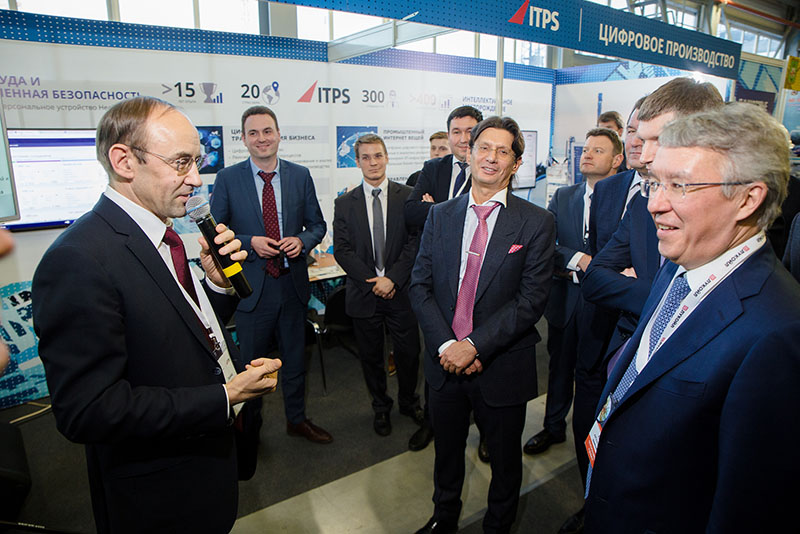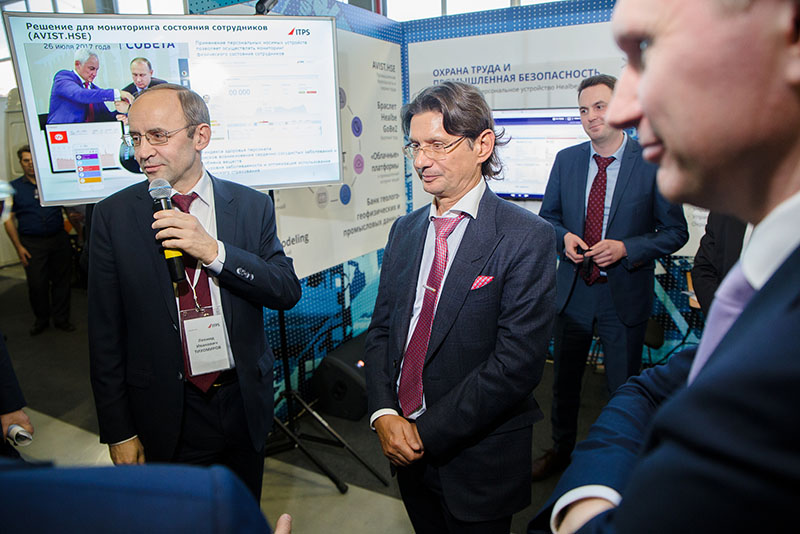 Video source: VETTA